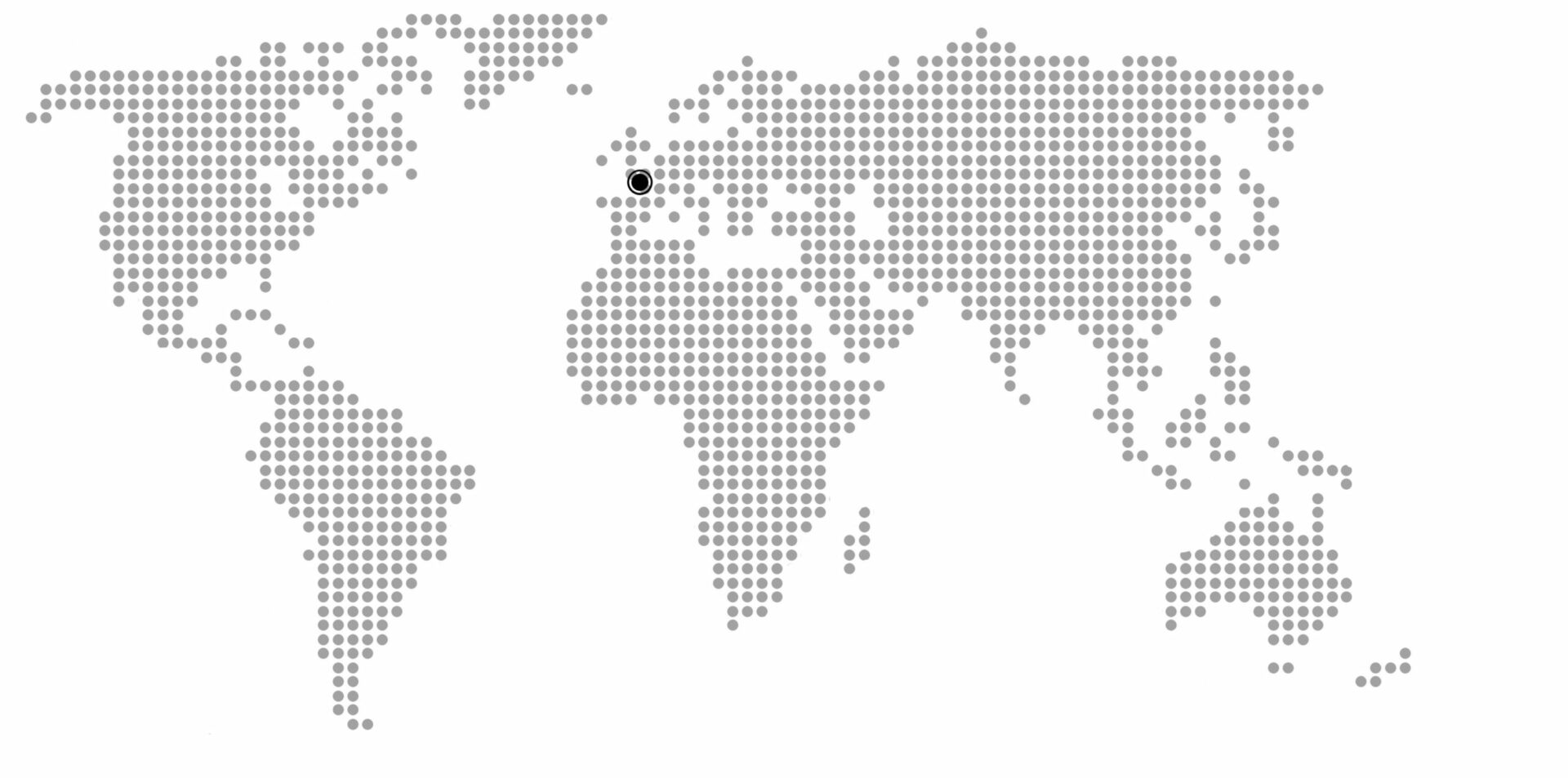 Program
Location
Client
Team
Size
Calendar
Private garden – Full scope
St Gilles Croix de Vie, France
–
topio
200 m2
Built
Feeling like in a cocoon…
Composing with local plants to create naturalistic gardens.
Topio designed two gardens for a private seaside villa in France, in the Vendée region. The scope was to propose a front yard usable both, as a garden and as a temporary parking. The back yard, small, had to incorporate a terrace.
Both gardens were designed to be sustainable, without irrigation, and local perennial plants for a minimum of maintenance.
 The front yard's design is fluid to facilitate movements and maximize planting opportunities. The walls carry wooden structure and climbers while the paving is designed with open joints zones offering settlement for crawlers. We also added a wooden stepping path to warm up the feel of the place. The planting palette is the one of the local dunes with fragrant evergreen shrubs and grasses.
The back yard's design is also fluid. The curves provide greater planting opportunities, implementing zones (barbecue area, sunset pergola, terrace), ambiances and surprise. These curves are made to enhance those ambiances as well as to offer visual exploration and meditation. By doing so, the garden limits fade away and the garden seems bigger.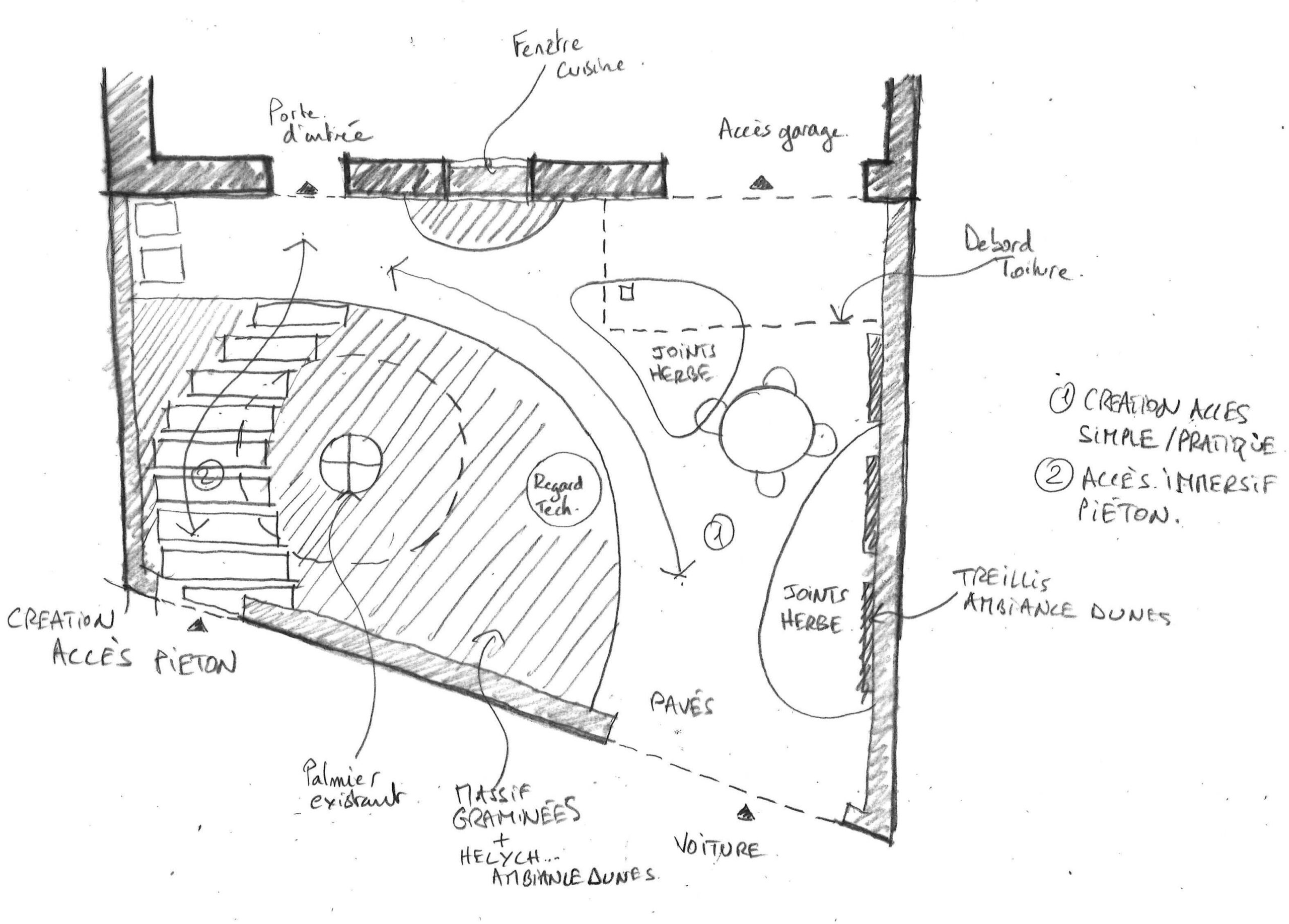 « This garden is a cocoon of emotions and a success for the biodiversity with nesting birds, lezards, buterflies… »
To reinforce the « cocoon » feel, we also rose the surrounding property walls. 
At night, both gardens move on to a charming and dreamy atmosphere. The light reveals our senses by enhancing details in plants structure, shapes and colors.