Program
Location
Client
Team
Size
Calendar
Tourism Feasibility & Concept study
Al Hasa, Saudi Arabia
Ministry of tourism, Buro Happold
Topio, khristian ceballos ugarte , Urbn'ita
75 km2
Delivered, 2021
A natural beauty, a marvel on its own right.
Set in Al Hasa Oasis region, next to Al Hofuf city, Al Asfar lake is located on the east end side of the country, 340 kms from Riyadh.
Topio, khristian ceballos ugarte architectes and Urbn'ita were collectively  contracted to study and develop toursim opportunities at Al Asfar Lake.
Along with the local ministery of toursim, we developped our studies on a weekly bases to achieve our goals.
Experiencing Al Asfar Lake must be taken as a
journey to meditation and spirituality; connecting
lives, minds, people and nature through a series of
seamless experiences. Here we can connect to this exceptional natural environment and beauty.
The water is source of all life and can be seen as a gift. As a natural acquifer and irrigation destination, the lake welcome a rich flora and fauna.
The presence of water in the middle of the desert is
a social good and a marvel on its own right. Therefore,
we decided to develop sustainable ways to welcome experiences for now and for future generations.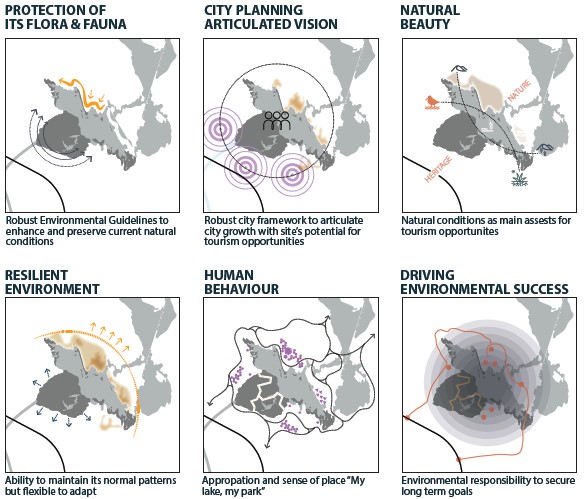 « Al Asfar Lake can become a destination on its own right, a memorable experience for all, from morning to evening all year long. »