Program
Location
Client
Team
Size
Calendar
High-Tech Building Competition
Grenoble, France
SEM Minatec Entreprises
AOTU – GSE – topio
300 m2 (rooftop)
Delivered – Second price
Within urban fabrics, any space must be valued, both for people and for nature.
Teaming up with GSE Groupe and AOTU architects, we did a proposal for the BHT3 R&D building located on the Grenoble technopole.
The building, located at the entrance to the site, is part of the master plan developed by 2Portzamparc. From here, the mountains of Grenoble (Belledone, Chartreuse and Vercors) are all visible. These landscape structures are what Grenoble has of extraordinary; therefore, it seemed obvious to us that their identity must be transcribed on the rooftop terrace to express this geographical context.
Regarding the plantings, they are organised in islands enhancing the strolls and a certain discovery of spaces. The user's gaze thus stops on these planted spaces, which offer a foreground on the large landscape and give the sensation of an infinite garden.
Like geological strata, the terrace reveals a shear of plantations and materials that lines up with the facade of the building and turns on the acroterion.
The intimate spaces welcome shaded benches integrated into the planters.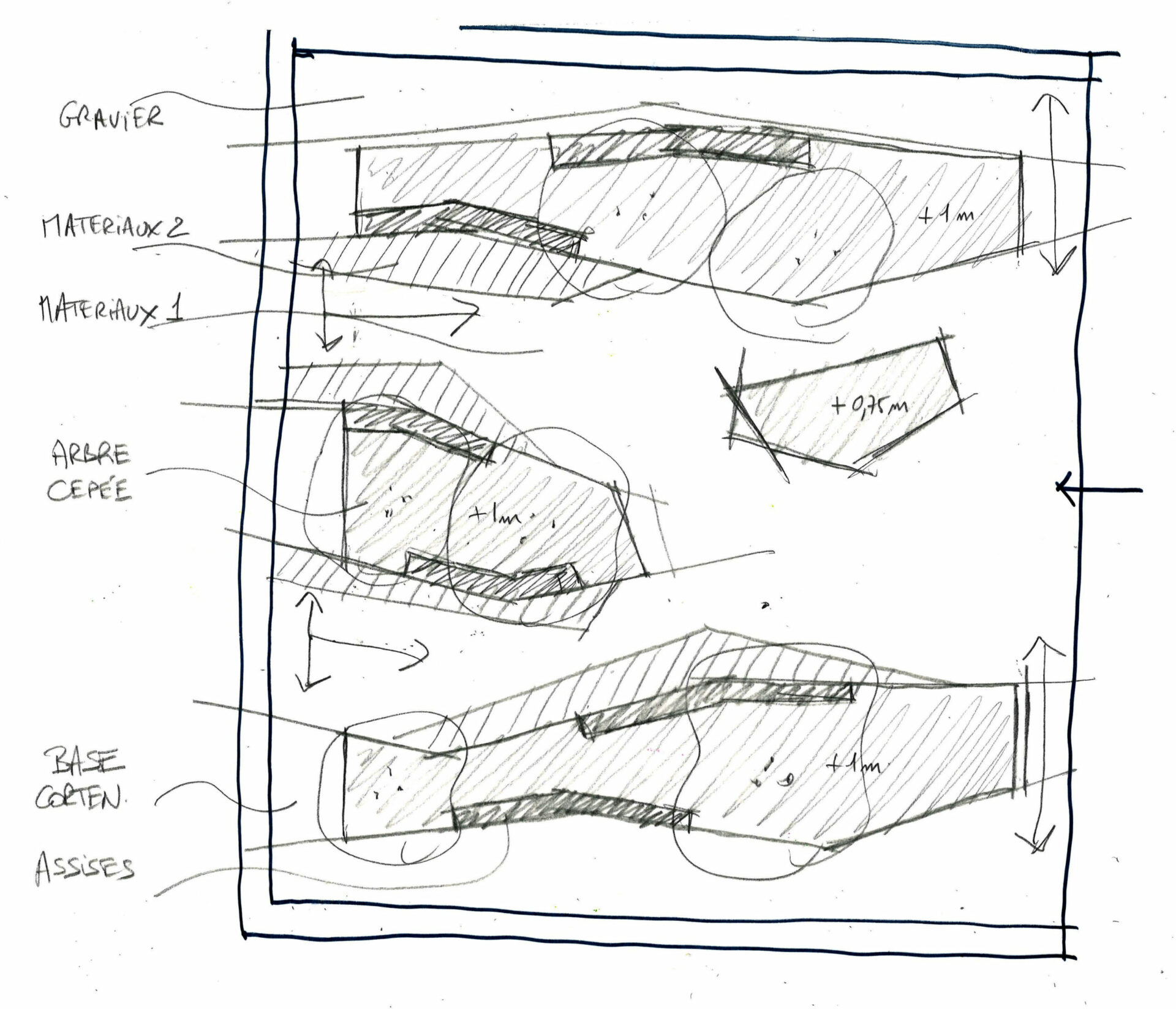 « The design must be modern and functional, aesthetic, and ecological. »