Program
Location
Client
Team
Size
Calendar
Competition – Masterplanning
Riyadh, Saudi Arabia
Monsha'at office
2Portzamparc – Setec – Land'Act – Topio
22 km2
Delivered – On hold
When urban expansion and natural beauty enhance scenery and experiences.
We brought our design experience and philosophy to the team leading to a successful concept design.
Topio teamed up with 2Portzamparc architects to deliver an urban and landscape settlement scheme in Riyadh.
After studying Saudi's landscape typologies and overlapping these studies to the site itself, we reinforced the architecture layout with a series of landscape typologies.
Each district was design with its own soft and hard landscape characteristics, providing a distinct identity. We also unify the whole development through a comprehensive and iconic streetscape design, highlighting hierarchy and scale.
The landscape typologies are influenced by the principles and strategies that have been established addressing the following key systems elements: stormwater, soil, vegetation, microclimate and habitat.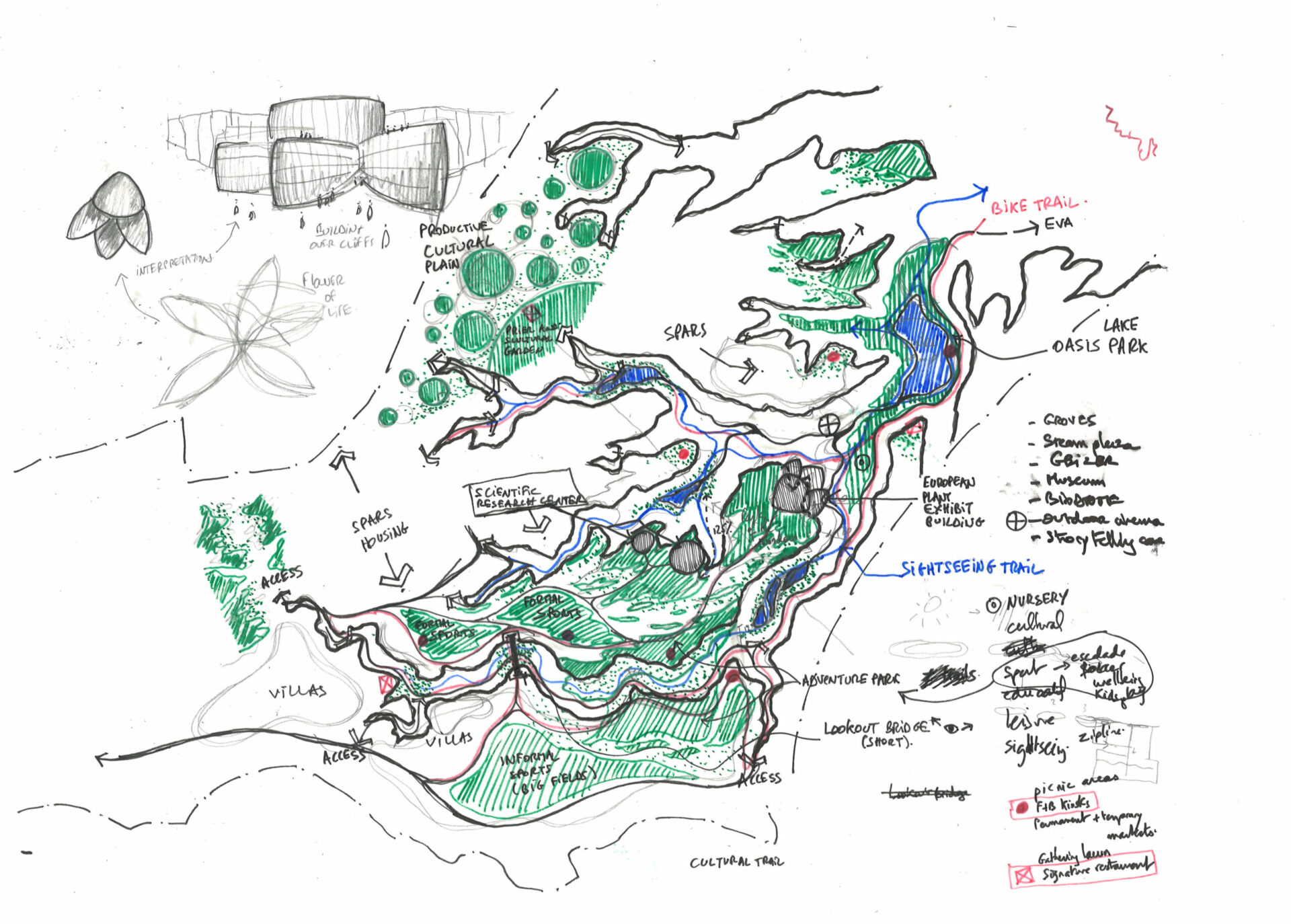 « The urban layout must respect the natural context, offering views and urban density, preserving the plants and parks within the sheltered wadis «