Program
Location
Client
Team
Size
Calendar
Residential gardens – AVP/PC
Huningue, France
Constructa
Pietri – LandAct – Topio
2'550 m2  + 1'100 m2 (rooftop)
Delivered
Huningue enlivens its river banks with a mixed program oriented towards the wider landscape.
Landscape design and thinking resolved the privacy needs while offering a green axis opening up the views through the plot on the valley.
The landscape intervention is built upon 4 complementary spaces:
To the east, a flexible, graphic and planted grip, echoing the river and its banks.
In the center of the plot, the simplicity of the circulations is guided by the building structure. These paths dialogue with the planted undulations resulting from the tidal range of the Rhine.
To the west, a more urban interface, more anthropic is interpretated by the alley of the chestnut trees.
Up above, the green roofs will contribute to the climatic comfort and inhabitant's use.
The heart of the island is designed both as a garden to see but also as a space to feel and live. It is constrained on these two thirds by the underground car park which limits the types of plants. The transverse path is modeled on the built framework and will connect the alley of chestnut trees to the towpath.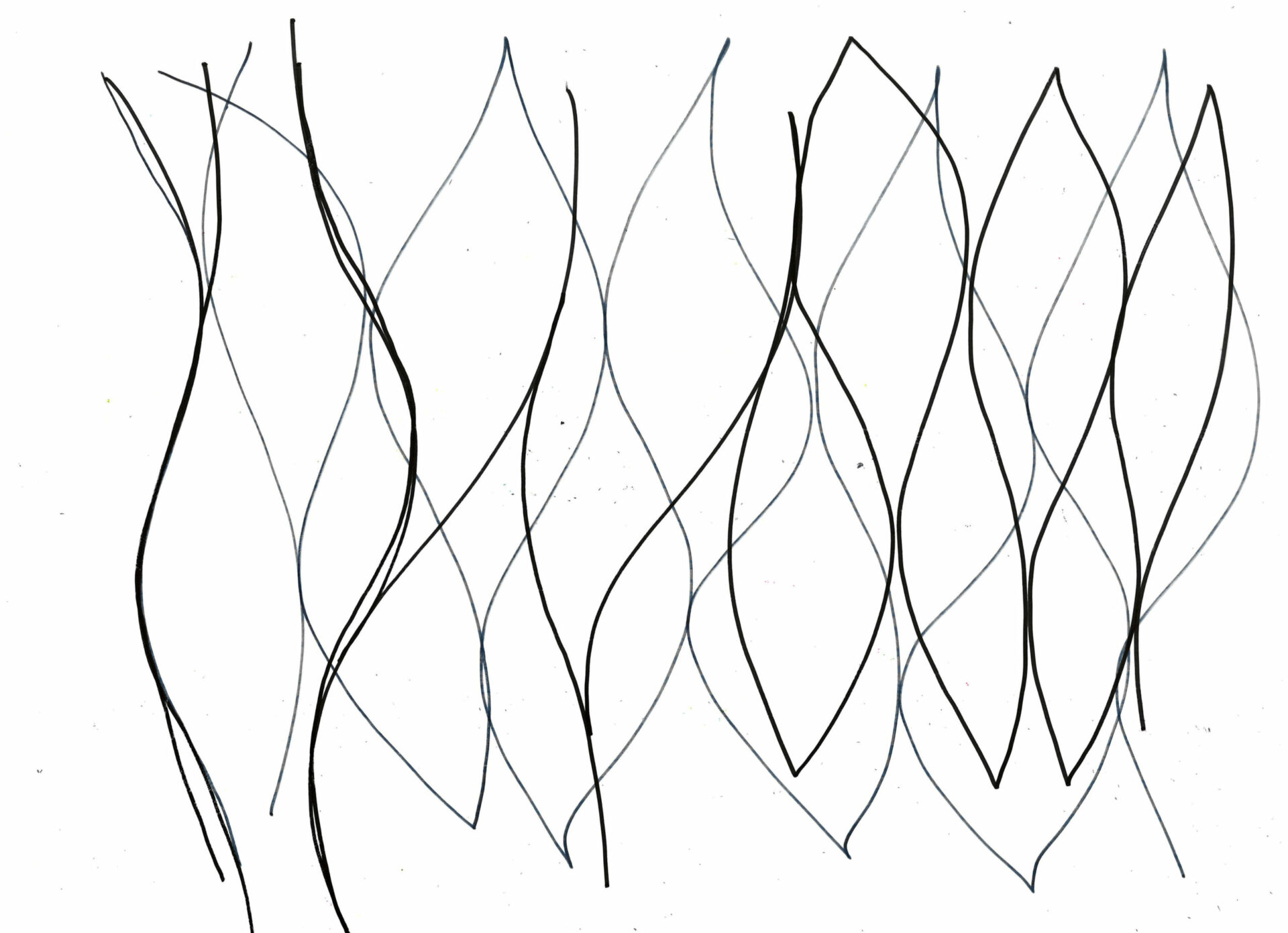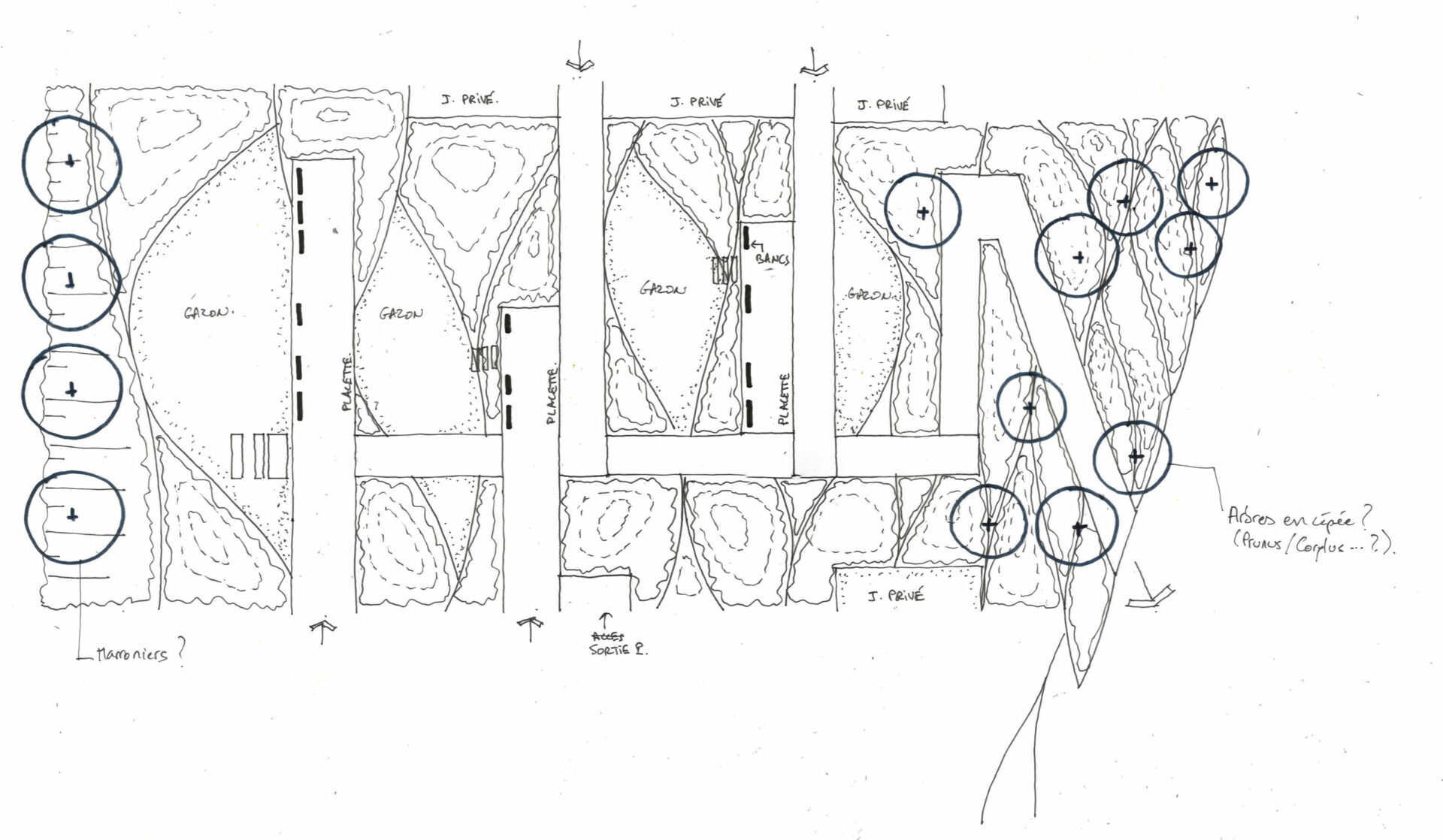 « The design must be modern and functional, aesthetic, and ecological. »